Iraq
ISIL militants abduct 172 citizens in western Iraq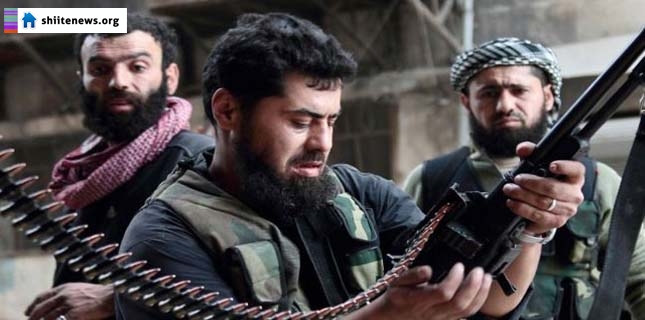 Iraqi security sources say members of the Takfiri ISIL militant group have abducted scores of people in the troubled western province of al-Anbar, as they continue crimes against humanity in the areas under their control.
The sources, speaking on condition of anonymity, said ISIL terrorists kidnapped 172 citizens in the city of Fallujah, located roughly 69 kilometers (43 miles) west of the capital, Baghdad, on Thursday after accusing them of cooperating with units of government forces.
The development comes as the Iraqi army is preparing to launch a massive operation to retake full control of Fallujah from the ISIL Takfiris.
On Tuesday, ISIL militants kidnapped nearly 30 Kurdish families, who were trying to flee the militants' main stronghold in the Iraqi city of Mosul, some 400 kilometers (248 miles) north of Baghdad.
The ISIL terrorist group has threatened all Kurdish families in Mosul to leave or face death.
The residents of the areas on the southern and western edges of Mosul, which are currently controlled by the ISIL, have recently discovered five mass graves containing the remains of some 320 people believed to have been killed by the Takfiri terrorists.
The ISIL started its campaign of terror in Iraq in early June 2014. The heavily-armed militants took control of Mosul before sweeping through parts of the country's Sunni Arab heartland.
The terrorists have been carrying out horrific acts of violence, including public decapitations, against all Iraqi communities such as Shias, Sunnis, Kurds, and Christians.
Iraqi soldiers, police units, Kurdish forces, Shia volunteers and Sunni tribesmen have recently succeeded in driving the ISIL out of some areas in Iraq.