Iraq
War against terrorism must continue; Iraqi President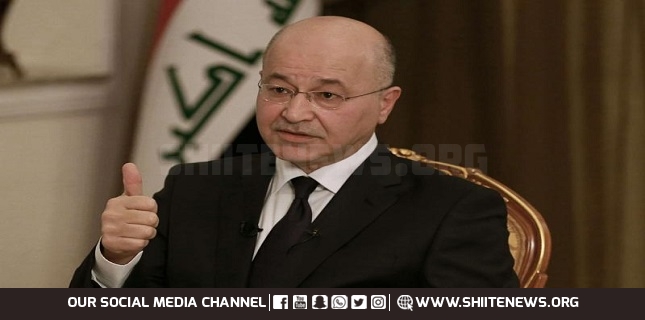 The Iraqi President stressed that Baghdad did not want a permanent foreign troops' presence in Iraq.
Barham Salih addressed Baghdad and Washington's request for the temporary presence of foreign forces in Iraq and said: "The terrorist masses are still present in Iraq and Syria, and the war against terrorism must continue."
He emphasized good relations with Iran and expressed hope that Baghdad's relations with Tehran would lead to stability in the region.
The Iraqi president said his country was working to strengthen ties with Persian Gulf Cooperation Council, saying Iraq could play an important role in the region.
The US forces have been stationed in Iraq since 2003. The Iraqi people and groups want the withdrawal of American troops, and the Iraqi parliament has approved a plan for the withdrawal of these forces.