Iraq
Perpetrators of terrorist attacks in Iraq are US, Saudi Arabia, Israel: Iraqi Hezbollah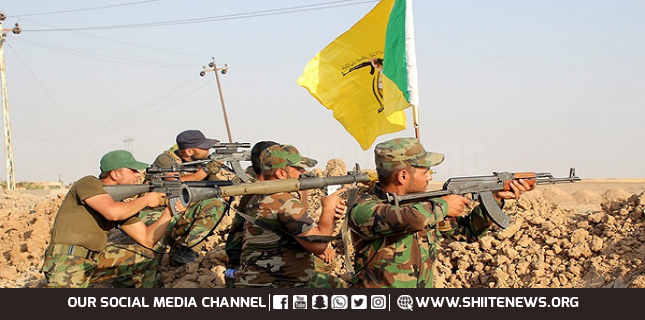 The United States, Israel, and Saudi Arabia are behind the recent terrorist attacks in Iraq, the head of Kata'ib Hezbollah group in Iraq has said.
According to Saberin News, Abu Ali Al-Askari, the head of the security department of Kata'ib Hezbollah group, wrote on Twitter on Sunday night: "We reiterate that the decision to kill and massacre Iraqi people is Zionist-American-Saudi and that this action must be avenged by attacking the source of the decision, not its sides."
Al-Askari called on the Resistance groups in the region to avenge the blood of the resistance martyrs and not to retreat from this path.
The ISIS terrorist group attacked the forces of the 22nd Brigade of the Al-Hashd Al-Shabi in the Hamrin area of Salah al-Din province on Saturday night.
Eleven members of the Al-Hashd al-Shabi organization, including the commander of the 3rd Battalion of the 22nd Brigade, were martyred and 12 others were wounded.