Iraq
Iraqi army retakes 13 villages from ISIL in Diyala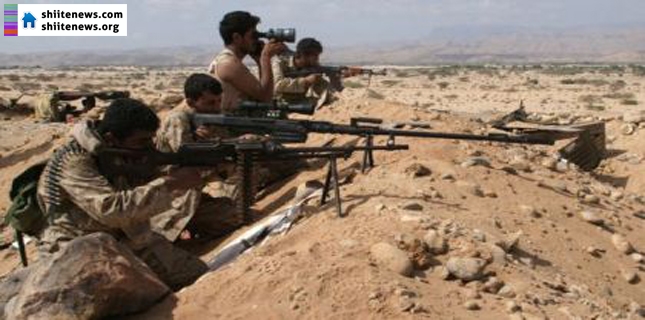 Iraqi army forces have made fresh gains in their fight against ISIL Takfiri militants in the country's eastern province of Diyala, security sources say.
Iraqi security officials said that army soldiers, backed by Kurdish forces, managed to clear 13 villages in the al-Tabaj region located northeast of the Iraqi capital Baghdad on Thursday.
Dozens of the ISIL terrorists operating in the villages fled to the nearby Himreen mountainous area.
Reports say at least seven militants were killed in the clashes between the two sides. Three vehicles loaded with weapons and ammunition were also destroyed.
A number of mosques and houses were also reportedly destroyed in the villages.
Tabaj is a strategic region that links the town of Jalawla to the surrounding areas in Diyala.
Iraqi forces had earlier repelled an ISIL assault on the government headquarters in the city of Ramadi in the western province of Anbar.
Earlier this week, Iraqi troops, backed by volunteer forces, recaptured the Jalawla and Saadiyah areas from the ISIL extremists.
The Iraqi army has so far managed to make numerous gains in the fight against the ISIL militants, pledging to continue the battle against the extremist group.
The ISIL terrorists control large areas across northern and western Iraq as well as eastern Syria.
The Takfiri militants have been carrying out horrific acts of violence, including public decapitations, against Iraqi communities such as Shias, Sunnis, Kurds and Christians.