Iraq
Two bombs blast target US terrorist Army convoy in Iraq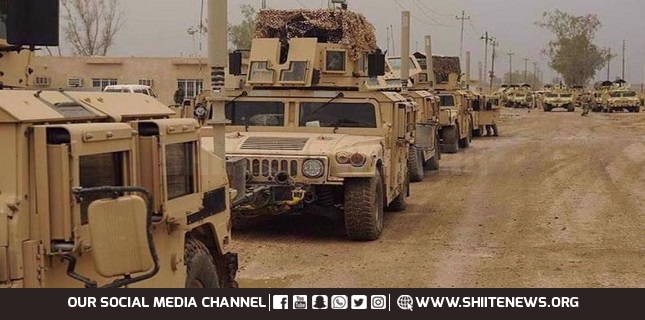 Iraqi media reported on Monday night that two bombs had exploded as two US terrorist logistics convoys were passing through the Iraqi provinces of Qadisiyah and Babil.
Iraqi media reported that the two bombs damaged the trailers and trucks carrying US military equipment and devices.
US military convoys in Iraq have been repeatedly targeted by roadside bombs in recent days.
The US embassy in Baghdad and US terrorist bases in Iraq, including Al-Taji and Al-Balad, have been targeted by rockets several times in recent months.
Many Iraqi people and groups want the withdrawal of American terrorist forces from Iraq, and the Iraqi parliament has approved a plan for the withdrawal of these forces.