Iraq
US military convoy has been attacked in Iraqi Diwaniyah highway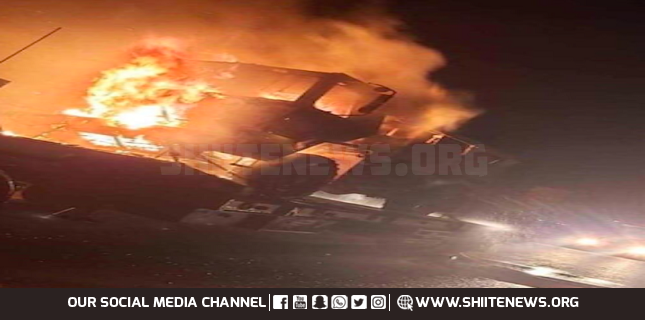 A US military convoy has been attacked in Iraqi Diwaniyah highway. Iraqi sources said that an attack with improvised explosive devices targeted a US military convoy on Diwaniyah highway, south of the Iraqi capital of Baghdad.
There was no statement endorsing the operation from any party until the moment.
An explosion has targeted a US-led coalition convoy carrying logistic supplies north of the Iraqi capital of Baghdad. The coalition vehicles were targeted by a bomb which exploded on Monday night along the al-Taji road, north of Baghdad, according to Iraqi media reports.