Iraq
Bomb blasts on way of US military convoy in Iraq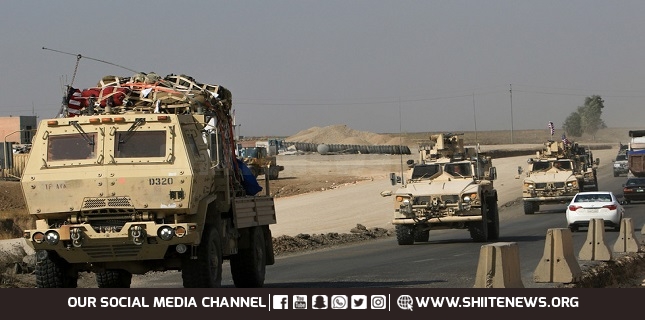 Iraqi media reported a bomb exploded as a US military convoy was passing through the Iraqi city of Diwaniyah.
The Iraqi Security Media Committee said in a statement on Friday that a bomb exploded in the path of a US military convoy as it crossed the Diwaniyah Bridge (between Najaf and Diwaniyah cities).
Some other sources reported several explosions on the path of the US military convoy, in a successive manner that confirms the convoy was carrying explosives.
In recent days several explosions have occurred on the path of the US military convoys.
The Iraqi people and political groups call for the withdrawal of the US terrorist forces from Iraq, with the Iraqi parliament approved a bill to expel the foreign troops from Iraq.
The US is nowadays suppressing the American people in the United States, who are protesting against the regime's racial discrimination and injustice that have given the people a tough time.