Iraq
Explosions inside PMU's Al-Sagr military base in Baghdad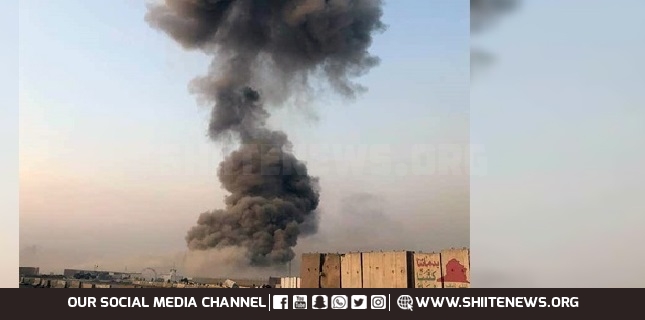 A series of explosions took place inside southern Baghdad's Al-Sagr military base where Iraq's federal police and some Popular Mobilization Forces (PMU) are based, Iraq's interior ministry stated.
At least four explosions hit a military base in Baghdad's southern suburbs on Sunday, the Iraqi military said in a statement.
Security sources said multiple explosions occurred and that the base is used as an ammunition depot by Iraqi police and Iraqi Al-Hashd Al-Shaabi.
According to the reports, US military choppers hovering above the Al-Sagr military base after blasts took place.
The report said that some Iraqi PMU forces were martyred and injured.
A statement from the Iraqi Media Security Cell said that an ammunition warehouse belonging to the police exploded due to the high temperatures and "poor storage."
The statement added that there was no terrorist attack.