Iraq
Iraqi PM stresses the role of Hashd al-Shaabi in fight against terrorism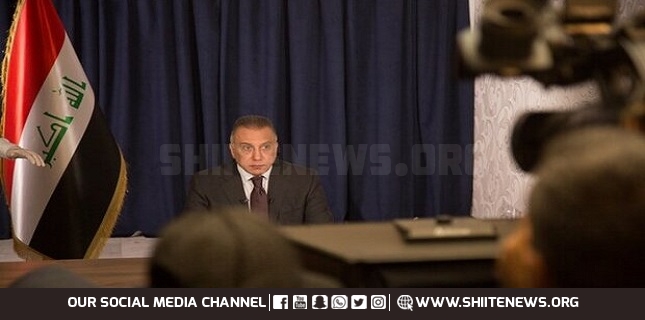 In a meeting with the commanders of the Popular Mobilization Forces (Hashd al-Shaabi) and the Iraqi Counter-Terrorism Service, Mustafa al-Kazemi emphasized their role in destroying terrorism.
An anonymous source told Alsumaria News that Iraqi Prime Minister Mustafa al-Kazemi on Wednesday night met with the commanders of Hashd al-Shaabi and the country's Counter-Terrorism Service to emphasize their role in eliminating terrorism.
Al-Kazemi also added that there is no difference between the Iraqi army, police, Hashd al-Shaabi, and the Counter-Terrorism Service.
Meanwhile, Iraqi Counter-Terrorism Service (under US surveillance) arrested 14 people last Thursday in an attack on the headquarters of the 45th Hashad al-Shaabi Brigade affiliated with Kata'ib Hezbollah in Baghdad's al-Dura district.
The men were arrested on charges of involvement in the rocket attack on Baghdad's Green Zone, which is a diplomatic area, and were released after the allegations were not substantiated.
One of the released members said that the judge had released them due to a lack of sufficient evidence.