Iraq
 Ammar al-Hakim condemns missile attacks on Baghdad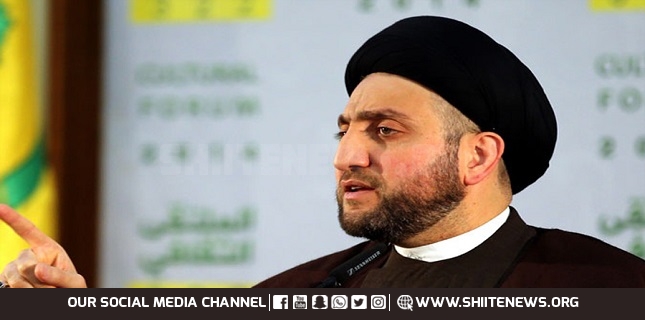 The head of the Iraqi National Wisdom faction condemned the recent missile attacks on the country's Green Zone and the foreign embassies in the capital Baghdad.
In a tweet on Friday, Ammar al-Hakim stressed that the faction condemns the intractable actions, calling on the government act to its duty in putting an end to the attacks.
The missile strikes on the embassies and bases hosting the International Coalition Forces are an attack on Iraq and undermines the country's stance and reputation in the eyes of the international community, the senior cleric noted.
Meanwhile, the Iraqi Prime Minister Mustafa al-Kazemi published a tweet on the missile attacks to the security green zone in the central Baghdad where the US and UK embassies are located.
Vowing to stand against such acts, al-Kazemi, he will not allow lawbreakers to destabilize Iraq's future by creating chaos and providing excuses to protect their interests.
Four Katyusha rockets landed in Baghdad's Green Security Zone on Thursday morning, according to Iraqi security sources.