Iraq
Iraqi Prime Minister said Baghdad wants best relations with neighbors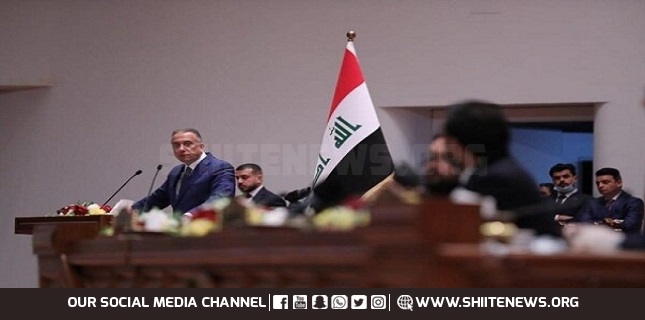 Iraqi Prime Minister said in a meeting with Iranian Energy Minister Reza Ardakanian that Baghdad wants the best relations with its neighbors.
In a statement issued on Wednesday, the Iraqi Prime Minister's Office said that Mustafa al-Kazemi, in a meeting with the Iranian Energy Minister Reza Ardakanian, stressed that the Iraqi government is seeking to expand the scope of foreign cooperation and increase the exchange of experiences.
The Iraqi Prime Minister also referred to the challenge of the coronavirus, adding that the world is facing difficult conditions due to the coronavirus and its economic consequences.
He stressed the need for maximum efforts to deal with the problems the countries of the region are facing.
According to the statement, during the meeting, the two sides discussed the latest situation and opportunities for cooperation in the energy sector, especially in the field of electricity and the development of bilateral relations and cooperation between Iraq and the Islamic Republic of Iran.
Iranian Energy Minister arrived in Baghdad on Wednesday morning at the head of a delegation and met with his Iraqi counterpart Majid Mahdi Hantoush about the expansion of electrical cooperation.
Iranian Energy Minister had a separate meeting with Iraqi President Barham Salih during his one-day trip this afternoon.