Iraq
Iraqi Army Launches Operation North of Baghdad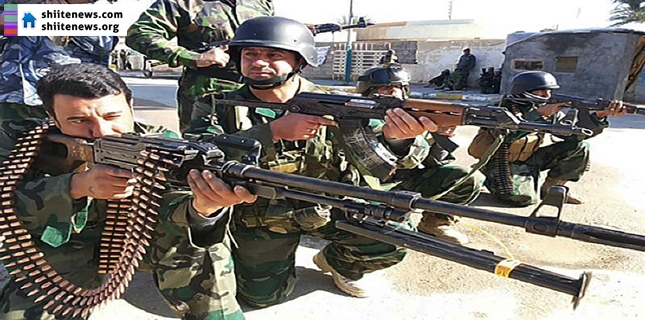 The Iraqi army, backed by popular defense forces, started a mop-up operation against the Takfiri group ISIL in the north of the capital Baghdad.
The sweeping operation covers northern areas of the country in Tikrit city and around the Baiji oil refinery in Salahuddin province. Iraqi army forces
According to provincial officials, the operation is backed by the US-led coalition's air cover.
Heavy fighting is also underway between government forces and the ISIL terrorists in other provinces in the north and west of the country.
Army troops have already made gains in Diyala, and Nineveh provinces.
Meanwhile, Iraqi government forces are engaged in fierce fighting with the ISIL near the city of Amiriyah Fallujah in the beleaguered western province of al-Anbar.
Anbar province has been a major stronghold of the ISIL terrorists and continues to be largely controlled by the Takfiri group.
The ISIL militants made swift advances in much of northern and western Iraq over the summer, after capturing large swathes of territory in neighboring Syria.