Iraq
Iraqi Prime Minister would submit his resignation to parliament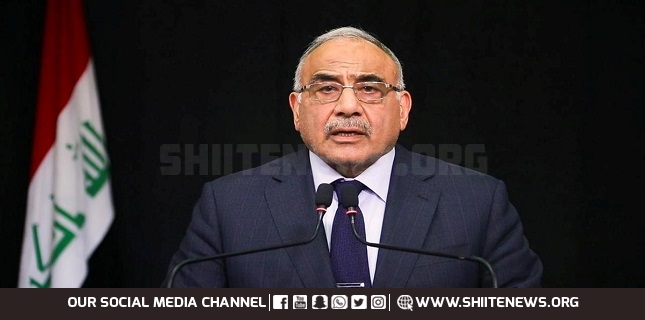 Iraqi Prime Minister Adel Abdul Mahdi said on Friday he would present his resignation to parliament so lawmakers could choose a new government, according to a statement from his office. The decision was made after weeks of anti-government protests in Iraq.
Abdul Mahdi's decision came in response to a call for a change of leadership on Friday by Iraq's top religious authority Grand Ayatollah Seyyed Ali al-Sistani, the statement said.
Abdul Mahdi said in a statement: "I listened with great care to the sermon of the supreme religious authority on November 7 in which it has been noted that due to the difficult situation the country is facing and the apparent inability of interaction among the relevant groups, and with the last two months developments and the inability to guarantee rights and preventing bloodshed, it is asked from the parliament through which government is formed to reconsider its options and act in the best interest of Iraq."
He added that in response to this invitation and to facilitate and expedite it as soon as possible, I will send a formal letter to the honorable Iraqi Parliament requesting the resignation of the current government so that parliament can reconsider its options.
The new round of popular demonstrations in Iraq in a peaceful manner began as of October 25, in various cities, including Baghdad the capital, Karbala, Basra, Najaf and other cities in protest at corruption and the poor state of the economy.
The Iraqis peaceful protests are aimed at forcing the government to meet their demands.
The demonstrations have turned violent with the Iraqi government blaming Iraq's enemies for supporting and funding violent protests in Iraq.
-Iraqi Prime Minister resignation