Iraq
Iraqi Prime Minister emphasizes need to reform and solve financial problems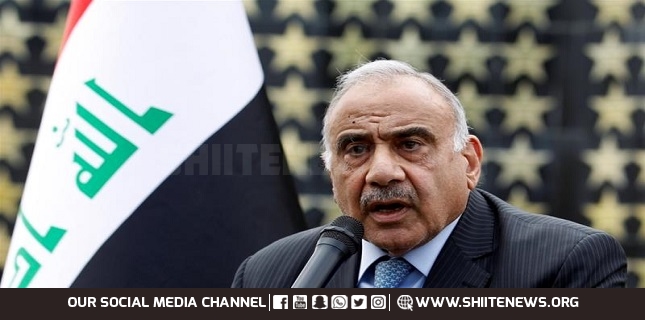 Iraq's Prime Minister emphasized the need to reform and solve the financial problems of the Iraqi people.
"The budget is not just numbers, and any disruption to the budget will lead to disruption in economic, health and educational progress," Adel Abdul Mahdi said Thursday at a meeting of the Iraqi Budget Commission.
The Iraqi Prime Minister's Office said in a statement that economic, financial and investment issues, as well as the status of unfinished projects, were discussed at the meeting.
Abdul Mahdi emphasized the importance of budget in people's lives and the country's economy.
"We are trying to create a budget bill so that we can run the country scientifically and properly and solve all the financial problems of the people by increasing non-oil resources and serious reform," Abdul Mahdi reiterated.