Iraq
Iraq Kurdish forces push back ISIL at Mosul dam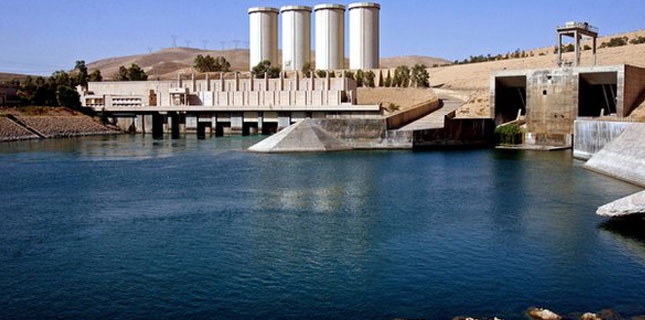 Iraqi Kurdish sources say almost half of Mosul dam in the troubled northern Iraq has been retaken from the ISIL Takfiri militants.
This comes as Iraq's Kurdish fighters have pushed back ISIL militants around the country's largest dam near the city of Mosul.
Local officials say the fighters have retaken the eastern half of territory near the Mosul dam on the Tigris River, which provides electricity and water for much of the region.
However, their progress is being hampered by roadside bombs planted by the militants.
Iraqi officials have confirmed that ISIL Takfiri militants massacred around 100 members of the Izadi minority in a village in the north of the country. The militants are also believed to have kidnapped women and girls in the village of Kocho, 45km (30 miles) from Sinjar in northern Iraq.
Local residents and witnesses say the atrocities occurred in only one hour on Friday.
The ISIL militants have killed at least 500 members of the Izadi ethnic minority of Iraq over the past days.
Analysts say the new Iraqi government will have to deal with an unprecedented offensive led by the ISIL terrorists who have seized parts of the country's north and west.
The ISIL terrorists have been committing heinous crimes in the areas they took, including the mass execution of civilians as well as Iraqi army troops and officers.
The terrorist groups have links with Saudi intelligence and are believed to be indirectly supported by the Israeli regime.
Iraqi security forces and Kurdish fighters known as Peshmerga have begun retaking the areas from the ISIL.