Iraq
Iraq: Unidentified aircraft attacks Hashd al-Sha'abi forces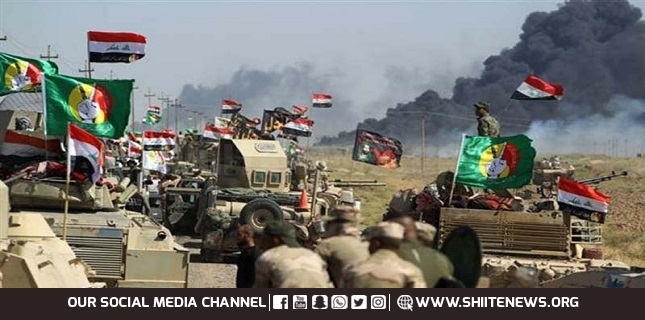 Iraq's pro-government Popular Mobilization Units have come under an airstrike by an unidentified aircraft near an airfield in the western province of Anbar.
An informed source, speaking on condition of anonymity, told the Arabic-language al-Sumaria television network that the aircraft struck the outskirts of al-Marsanat military camp, which lies 70 kilometers west of the town of al-Rutbah.
No casualties were reported in the strike.
The Iraqi Arabic-language al-Forat television network and Abu Dhabi-based Sky News Arabia television news network reported that the airstrike had been carried out by an "unknown unmanned aerial vehicle."
Later in the day, Ali al-Muzaffar, commander of the East Anbar Operations Command, dismissed reports about an airstrike on the position of Hashd al-Sha'abi forces near Lake Tharthar in an exclusive interview with al-Sumaria television network, but did not provide any details.
On September 11, the air defenses of the Popular Mobilization Units, better known by the Arabic word Hashd al-Sha'abi, thwarted an airstrike by an "unidentified" drone on a main military base in Iraq's northern-central province of Salahuddin.
-Hashd al-Sha'abi forces