Iraq
Dozens of Daesh militants killed in separate attacks across Iraq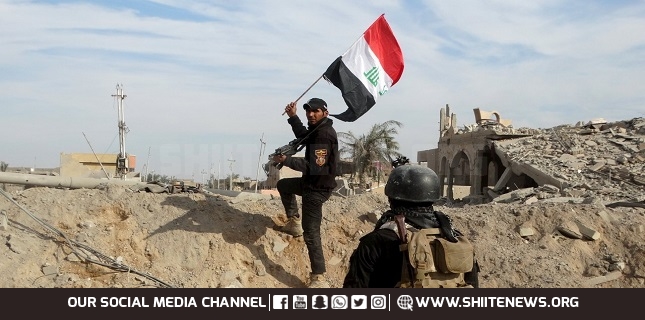 Iraqi government forces, supported by fighters from allied Popular Mobilization Units, have carried out separate clean-up operations against remnants of the Daesh Takfiri terrorist group across the country, killing dozens of the extremists in the process.
The media bureau of Popular Mobilization Units, better known by the Arabic word Hashd al-Sha'abi, said in a statement on Tuesday that Iraqi Air Force fighter jets launched an airstrike against a pickup truck as it was travelling along a road in the Hawi region east of Samarra, located 125 kilometers (78 miles) north of the capital Baghdad.
The statement added that the aerial raid was mounted following a tip-off about Daesh militants in the area, noting that eight Takfiris were killed as a result.
The development came a day after the Iraqi Counter-Terrorism Service (CTS) said in a statement that it had carried out a raid on Daesh hideouts in the desert of the country's western province of Anbar.
-Daesh militants killed