Iraq
US soldier killed in Iraq's Nineveh province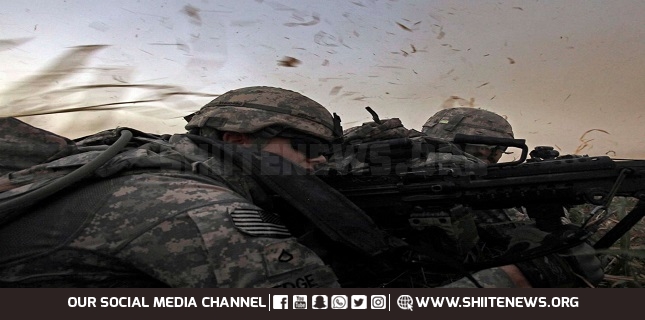 US soldier killed in Iraq's Nineveh province during what it describes as a combat mission along with Iraqi forces, without elaborating on the circumstances.
"One US service member died today during an Iraqi Security Force mission in Nineveh province, Iraq, while advising and accompanying the (Iraqi security forces) during a planned operation, said a Saturday statement by the US Central Command (CENTCOM) responsible for American military operations in the Middle East and North Africa.
The statement did not give further details about the nature of the operation but Pentagon officials have claimed that the US-led international coalition purportedly combating Daesh (ISIL) terrorists in Iraq and Syria continue to be active despite proclaiming total victory against them months earlier.
However, US press reports say that Iraqi forces have recently launched new operations in the country's northern area to weed out remnants of ISIL militants, who are widely suspected among Iraqi circles of being backed by the American military and its regional allies.
The US Defense Department further stated that the identity of the killed soldier was being withheld until notification of his next of kin.