Iran
Rouhani warns Britons about "consequences" of Iranian oil tanker seizure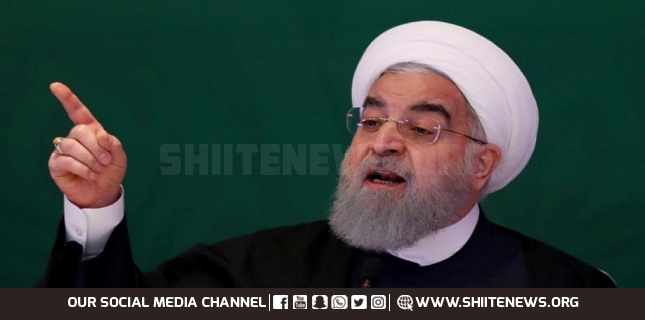 President Hassan Rouhani warns the Britons about the "consequences" of its recent seizure of an Iranian supertanker.
"I remind [this] to the Britons," Rouhani cautioned on Wednesday, "You are the ones initiating insecurity, and will come to realize its consequences in the future."
Rouhani, who was addressing a government meeting in Tehran, called the action "very juvenile, heinous, and wrongful" and "to their [Britain's] detriment," noting that all international efforts should instead be focused on ensuring maritime security.
Oil tanker Grace 1 was stormed by British marines and Gibraltar port agencies last week as it was believed to have been carrying oil to Syria in possible violation of European Union sanctions against the Arab country.
Iran condemned the illegal seizure as "maritime piracy" and summoned the British ambassador on three occasions to convey its protest at the confiscation.
Rouhani further said the British forces took the move "on someone else's behalf," referring to various accounts, including a statement by Spain's Foreign Ministry, which have revealed that the UK carried out the confiscation at the United States' behest.
He also noted that the UK seized the vessel inside a territory, which itself has seized from Spain, adding that the people of Spain had deplored the move, too.
Rouhani also referred to a US drone violation of Iranian airspace last month, saying the incursion was "of course met with a decisive response." The drone was downed by the Islamic Revolution Guards Corps (IRGC).
-Rouhani warns the Britons