Iran
Unity in Muslim World Urged by Ayatullah Khamenei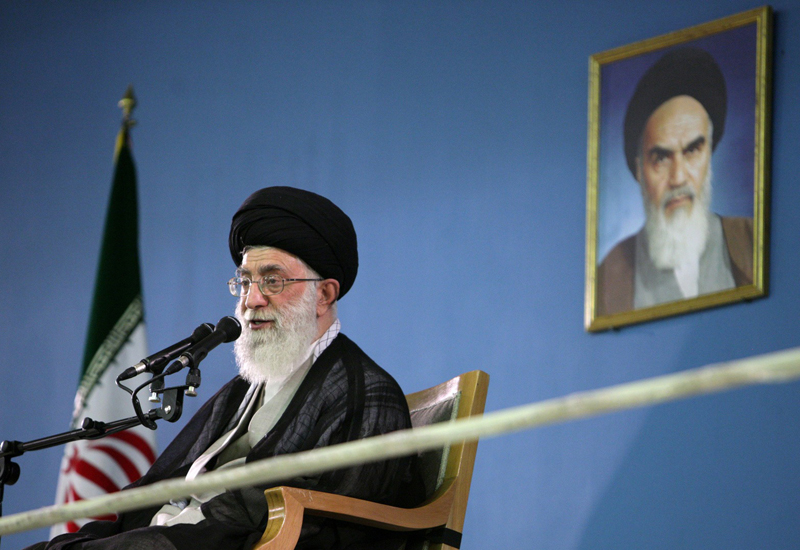 Leader of the Islamic Revolution Ayatollah Seyyed Ali Khamenei says the Muslim world is in great need of unity in the face of growing Western plots.
"Zionist and American elements are looking for an opportunity to create rifts between Muslims through religious, sectarian and racial excuses, whenever they come together," Imam Khamenei said in a meeting with Iranian Hajj officials.
"Zionism, as a political party hated by even the Jewish, has occupied the Islamic territories of Palestine, and the Muslims' first qibla, for the past 60 years and is committing fresh crimes every day," Imam Khamenei noted.
"This is while most Muslim countries keep silent despite the Palestinian call for justice and help," the Leader said, adding that the Holy Hajj offers a great opportunity for the Muslim world to outline a united stance in response to the Palestinian suffering.
The Leader said the enemies of Islam want Muslims to lose hope, become reactionary nations and feel inferior, adding that the collective, correct and responsible move of the Muslim Ummah during Hajj would "return the sense of dignity, strength and hope to the Muslim world."
He referred to the line-up of various "anti-Islam and anti-truth sects" against Islam and said, "The manifestation of the unity and grandeur of the Muslim Ummah during Hajj can break the spirit of the enemies of Islam."
Imam Khamenei said arrogant powers are making "concerted and calculated" efforts to find the weakness of the Muslim world and infiltrate it. "They are carefully seeking to highlight the Muslim Ummah's differences and the unifying Hajj of Muslims will foil their efforts."
The Leader said the animosity of arrogant powers towards Islam should cause the Muslim world to be vigilant.
"Muslim nations and governments should be cautious about and aware of the evil acts and plots hatched by the enemies otherwise Islam will be hurt by the arrogant enemies."
Ayatollah Khamenei urged Muslim nations and governments to comprehend the "deep need" of the Muslim world for understanding, compassion and cooperation and to remain committed and loyal to the pillars of unity.