Iran
President says Zionists masterminded desecration of Qur'an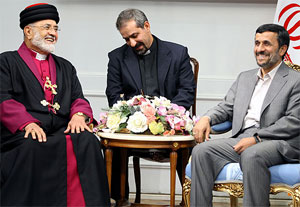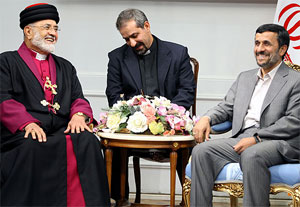 President Mahmoud Ahmadinejad said in Tehran today that the evil minds of the Zionists are behind the desecration of the holy Qur'an in the US, pointing out that the Godless Zionists have no religion and are a racist political outfit.
According to IRIB, he made the remark in a meeting with the Chief Priest of the East Assyrian Christian Church, Patriarch Mardankhai IV.
Dr. Ahmadinejad was confident that intricate plot will undoubtedly fail and the designers must expect its negative consequences.
He said sacrilege to the holy Qur'an is not only an insult to Muslims, but is also an insult to the entire humanity and followers of divine religions, adding that followers of reveled religions strive for justice in the world and are against violation of rights of others. The Iranian President added that today religious leaders around the world are shouldered with great responsibilities to confront the enemies of divine religions.
Patriarch Mardankha, expressing regret over the sacrilege to the holy Qur'an, said such moves ought not to damage the amicable ties and peaceful coexistence between Muslims and Christians.
He praised peaceful the coexistence of Muslims and Christians in Iran for over a thousand and four hundred years.