Iran
Ayatollah Makarem-Shhirazi: Saudi Arabia seek revenge against Iran through Hajj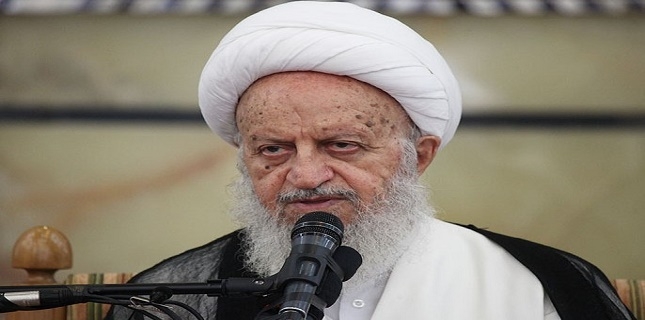 Ayatollah Makarem-Shirazi said that due to their defeats in the global arena, the Saudis want to take revenge against Iran through the Hajj issue.
In a meeting with Ali Jannati, the Minister of Culture and Islamic Guidance, Grand Ayatollah Naser Makarem-Shirazi said that Saudi Arabia's intention to prevent Iranian Hajj pilgrims from travelling to the kingdom is an insult and humiliating.
"The Hajj is an important issue for Muslims but today, this religious duty has become a political issue," he said.
The revered source of emulation added: "The Saudi regime introduces themselves as the custodians of the Two Holy Mosques, but due to their political and vindictive behaviour against Yemen, Syria and Iraq and their defeats in the global arena, they want to take revenge against Iran through the Hajj issue and due to this, the pilgrims are not satisfied with them."
He referred to regional and international position of the Islamic Republic of Iran and said that Iran has the first word in the Middle East, adding that even the enemies acknowledge this. "We must not bow in humiliation before a few American mercenaries," he said.
Ayatollah Makarem-Shirazi told Minister Jannati that if the negotiations were to take place, we can be sure that the result will be negative and they cannot provide the necessary services, adding: "For this reason, we must take this into consideration because our pilgrims are dignified and we want them to be treated with respect and dignity."
The teacher in the Islamic Seminary of Qom explained that the Quran states that all Muslims must participate in the Hajj and fortunately, a number of countries have agreed with our proposal that the Hajj should be managed by a group of public representatives from Islamic countries.
Ayatollah Makarem-Shirazi stressed that ISIL and the Takfiri ideology comes from Saudi Arabia and from the Wahhabism ideology and added that this needs to be presented to the world through documented evidence.
"Even Western newspapers and articles have referred to this issue and these should be compiled and be presented to the international community," he said.