Iran
Iranian lawmakers reiterate support for Hezbollah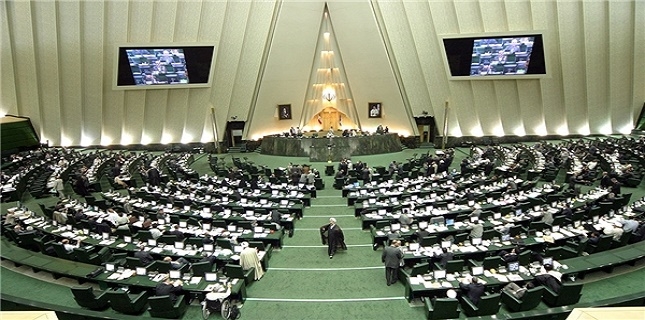 Iranian lawmakers have reiterated their support for the Lebanese resistance movement Hezbollah in its campaign against the Israeli regime and Takfiri terrorists in the region.
In a letter to Hezbollah Secretary General Sayyed Hassan Nasrallah on Monday, some 251 Iranian parliamentarians expressed their condolences over the assassination of Hezbollah's military chief Mustafa Badreddine during his anti-terrorism mission in Syria.
The Iranian lawmakers praised Hezbollah for its "simultaneous fight against the occupying Zionists [Israelis] and Takfiri terrorist groups."
On Friday, Hezbollah announced that Badreddine lost his life in a strike near the international airport in Damascus, Syria, and held a military funeral for the senior commander in Beirut.
Initial media reports blamed the Israeli regime for the death of Hezbollah's military chief. However, the movement said in a statement on Saturday that investigations show that Badreddine was killed by Takfiri terrorist groups operating against the Syrian government.
Hezbollah fighters are combating alongside the Syrian forces against terrorist groups operating in the war-ravaged Arab country, including Daesh and the al-Qaeda-affiliated al-Nusra Front.
Meanwhile, in a message to an international conference held in Tehran on the 68th anniversary of Palestine's Nakba Day, Nasrallah stressed that the Tel Aviv regime is still the main threat to the region and the Muslim world.
Israel is widely known to have been supporting terrorists fighting to topple Syrian President Bashar al-Assad.
Badreddine was the commander of Hezbollah's military wing which is helping the Syrian government drive out foreign-backed Takfiri terrorists from the country.
He also directed military operations against the Israeli invasion of Lebanon and was a frequent target of attempts by Israel, the US and its allies in the Middle East to assassinate or capture him.
A number of Iranian officials including Foreign Minister Mohammad Javad Zarif , Defense Minister Brigadier General Hossein Dehqan as well as Ali Akbar Velayati, a senior adviser to Leader of the Islamic Revolution Ayatollah Seyyed Ali Khamenei, have in separate messages expressed their condolences to Nasrallah.