Iran
Ayatollah Makarem Shirazi slammed Saudi destruction in Syria, Yemen and Iraq, and violation of human rights in kingdom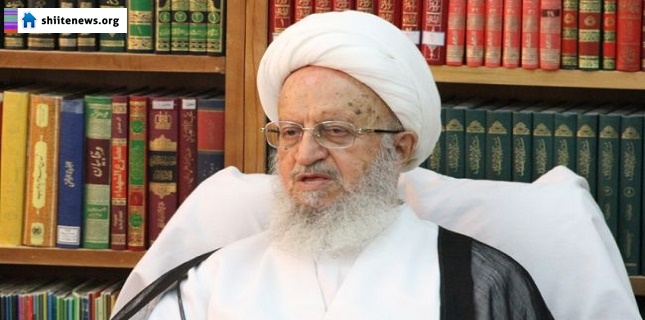 Grand Ayatollah Nasser Makarem Shirazi, top Iranian jurisprudent, in his weekly teaching session slammed years of Saudi destruction in Syria, Yemen and Iraq and also violation of human rights in the Arab kingdom.
He criticized Saudi clerics for serving oppressive rulers and issuing fatwas (religious decree) the way rulers wish and said," These were the religious leaders who issued statement for destruction of Yemen in order endorse crimes committed by oppressive rulers in a bid to cheat the people."
Iranian cleric noted," Security, justice and peaceful coexistence are all dependent upon religion; hence, if rulers are in pursuit of security and justice, then religion will be the right otherwise the religious beliefs of the people will be at danger."
He quoted Syrian President Bashar al Assad in a recent remark that after years of fighting the one experience achieved has been the dishonesty of the western countries.
Ayatollah Makarem noted," We do not believe in severing talks or relations but we should note that western countries are not trustable; therefore, our problems will not be solved before we stand on our feet." And added," We can stand on our feet only when we are united and prevent sacrificing benefits of one party for benefits of the whole community."
According to the religious figure, unfaithfulness of the western governments is because their dependency upon hegemonic powers and that they intend to command the whole world in an attempt to guarantee their own benefits.
Iranian jurisprudent added," Westerners are in pursuit of their interests and democracy, human rights, global security, United Nations Security Council (UNSC) are all tools for them."
Professor of Qom Seminary demanded all political parties to maintain interests of the Islamic society because it has been Islam which has given them the high status and said," Had it not been for Islam, we should have been a lagged society while the whole world is counting on us and that is because of our commitment to Islam."