Iran
UNSC has Acknowledged Iran's Right to Enrichment: President Rouhani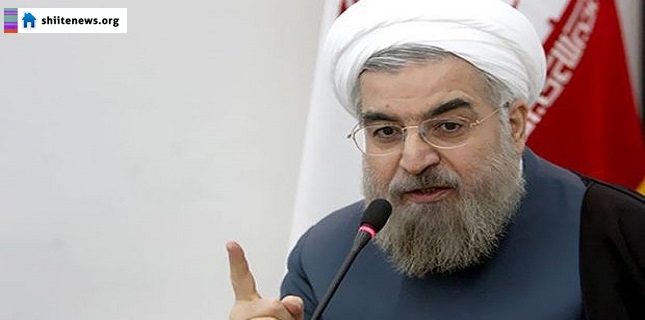 Iranian President Hassan Rouhani said Wednesday that the United Nations Security Council (UNSC) has unequivocally recognized the Islamic Republic's right to enrich uranium.
"Iran sought to establish its right to enrichment, and today, the UNSC has explicitly acknowledged our country's enrichment right," Rouhani said during a cabinet session.
The six countries that were parties to the negotiations on Iran's nuclear program admitted that the anti-Iran sanctions had been ineffective, the Iranian president said, adding that the UNSC, which itself imposed a series of sanctions on Tehran, unanimously endorsed a draft resolution on the lifting of the bans.
Iran and the P5+1 countries – the United States, Britain, France, China and Russia plus Germany – succeeded in finalizing the text of the Joint Comprehensive Plan of Action (JCPOA) in Vienna on July 14 after 18 days of intense negotiations and all-nighters that capped around 23 months of talks between Iran and the six world powers.
Under the JCPOA, limits will be put on Iran's nuclear activities in exchange for, among other things, the removal of all economic and financial bans, against the Islamic Republic.
The UNSC on Monday unanimously endorsed a draft resolution turning the JCPOA into international law. All 15 members of the world body voted for the draft UN resolution in New York, setting the stage for the lifting of the Security Council sanctions against Iran.