Iran
Iranian security forces detain German national on espionage charges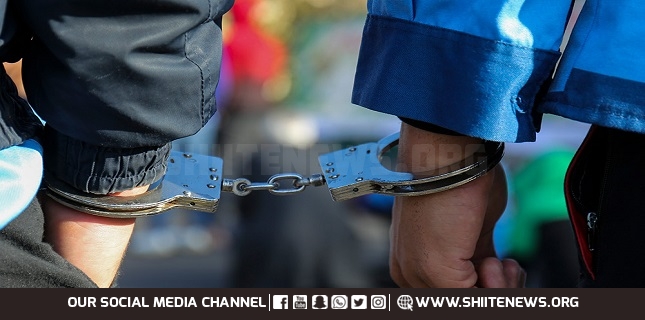 Iranian security forces arrested a German citizen for taking photos of "sensitive oil centers" in the Southern province of Khuzestan.
The German national has been detained while taking photos of Aghajari oilfield in Khuzestan province.
A source in Berlin has stated that Germany has taken note of the Iranian report and the embassy in Tehran is working to clarify the situation.
The detention of German citizen on spying charges comes days after Iran executed a dual Iranian-British national Alireza Akbari for spying for the British intelligence agency.
The convict, who had been sentenced to death on charges "extensive activities against Iran's internal and external security" through espionage for the British government's spy agency, was hanged on Saturday.
Akbari, who was arrested in 2019, had received 1,805,000 euros, 265,000 pounds, and $50,000 for espionage activities for the United Kingdom.
Iran's Intelligence Ministry described Akbari, as "one of the most infiltrating agents of the spying service of the UK in the country's sensitive and strategic centers", noting that he was identified and arrested after a "long and multi-layered process" involving "counter-intelligence" and "deception operation."
The "key spy," according to the ministry, had sent the acquired information from sensitive centers to the enemy's spy service on several occasions while being "completely aware" of his actions.
Tehran has been at odds with Western powers, including Germany over what it calls their interference in its internal affairs during months of protests sparked by the death in custody of an Iranian woman in September.