Iran
Senior Commander: Iran to Become Superpower in 2025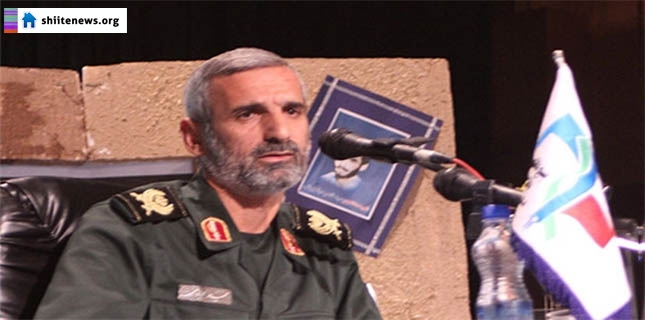 Iran will stand among the world's three top powers in the next 10 years, a senior Iranian commander said.
Addressing a gathering in the Northern city of Rasht on Friday afternoon, Lieutenant Commander of Imam Hossein (AS) Military University Brigadier General Hamid Abazari underscored that the Islamic Revolution is continuing its path despite all hardships and Iran is now on the peaks of success and progress.
He foresaw a bright future for Iran, and said, "Iran will rise as one of the three powerful countries of the world in 2025."
In relevant remarks in 2013, Iranian top diplomat Mohammad Javad Zarif underlined that the reason behind the world powers' pressures against Tehran over its peaceful nuclear program was that a powerful Iran is not desired by them.
Addressing the Iranian expatriates in South Africa on Wednesday, Zarif said the whole story of putting pressures on Iran for its nuclear program was because big powers could not tolerate a powerful Iran.
He said he believed the focus on the Iranian nuclear program was not because of concerns about the country's potentials and capabilities but, in fact, it was an attempt to destroy the power Iran has been building in the region during the past three decades.
Iran says its nuclear program is a peaceful drive to produce electricity so that the world's fourth-largest crude exporter can sell more of its oil and gas abroad. Tehran also stresses that the country is pursuing a civilian path to provide power to the growing number of Iranian population, whose fossil fuel would eventually run dry.
The US and its western allies allege that Iran is pursuing a nuclear weapons program while they have never presented corroborative evidence to substantiate their allegations against the Islamic Republic.
Iran is under four rounds of UN Security Council sanctions and western embargos for turning down West's calls to give up its right of uranium enrichment, saying the demand is politically tainted and illogical.
Iran has so far ruled out halting or limiting its nuclear work in exchange for trade and other incentives, saying that renouncing its rights under the Non-Proliferation Treaty (NPT) would encourage the world powers to put further pressure on the country and would not lead to a change in the West's hardline stance on Tehran.
The country is now in talks with the world powers to settle differences over its peaceful nuclear program.