Iran
US Waging Medical Terror against Iranians amid COVID-19 Crisis: Zarif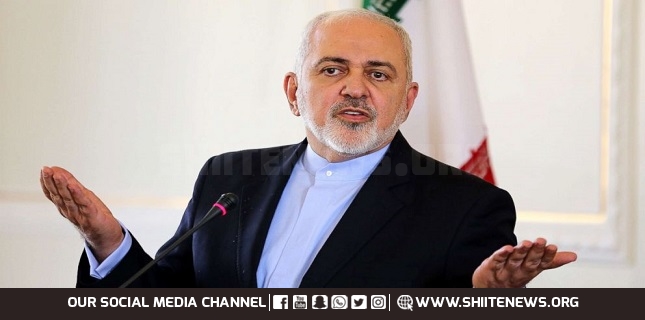 Iran's Foreign Minister Mohammad Javad Zarif once again condemned Washington's refusal to lift its sanctions against Tehran amid the outbreak of the novel coronavirus, urging the world to "stop obeying immoral and illegal sanctions" against Iranians.
Zarif enumerated a series of US actions against Iran, from cyberattacks on the country's infrastructure, the January 3 assassination of General Qassem Soleimani, mass punishment of Iranians through the so-called "maximum pressure" policy to closing all pathways to transfer of medical equipment and medicine to the country.
"US has gone from sabotage & assassinations to waging an economic war & #EconomicTerrorism on Iranians—to #MedicalTerror amidst #covid19iran.This even "exceeds what would be permissible on the battlefield."STOP aiding WAR CRIMES.STOP obeying IMMORAL & ILLEGAL US sanctions," he tweeted on Sunday.
The Trump administration has slapped the harshest ever sanctions in history against Iran. It has introduced a total ban on Iran's oil export with the aim of strangulating the Iranian economy.
These illegal moves are taking place while Iran is hit hard by the coronavirus pandemic, killing more than 2,600 people and infecting about 39,000.