Iran
Iranian security forces arrest members of ISIS and Pejak terrorist groups in Kermanshah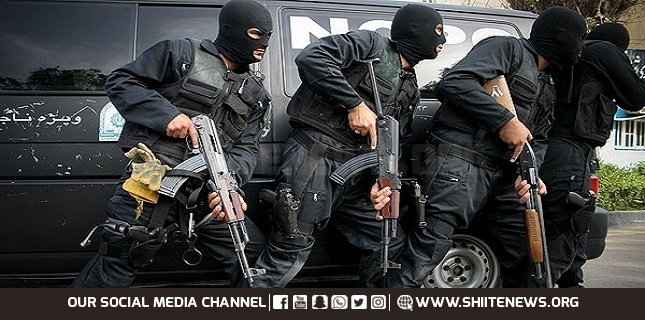 The governor of Kermanshah province, Houshang Baazvand has confirmed that members of ISIS and Pejak terrorist groups, responsible for much of the rioting and turmoil within the province have been arrested by security forces in Kermanshah.
Speaking on Saturday night at a press conference, Houshang Baazvand said: "ISIS, Pejak, and various other anti-Iran terror groups were involved in rioting, vandalism, and unrest last week in the city of Kermanshah and throughout the province. The terrorists attacked government buildings, banks, public and private property, but they have been arrested by the security forces."
Baazvand added: "The insightful and vigilant Iranian people have separated themselves from the rioters and have unequivocally condemned the actions of the rioters. The vandals and rioters are, however, supported by a number of foreign countries and Iran's enemies."
Earlier on Saturday, the spokesman for the Islamic Revolution Guard Corps (IRGC) Brigadier General Ramezan Sharif had said the IRGC had identified and arrested the ringleaders and principal perpetrators of rioting in Tehran, Alborz, Fars and Khuzestan provinces.
Following an increase in petrol prices on Friday 15 November, the largely peaceful protests of the Iranian people were marred by opportunist rioters and vandals who seemed to be highly trained and organized in destruction of public and private property.
The Iranian people, meanwhile, have declared their abhorrence at the violent and senseless actions of foreign-backed rioters, demonstrating spontaneously in many towns and cities throughout Iran.