Iran
Takfiri terrorists, Western media, two edges of same sword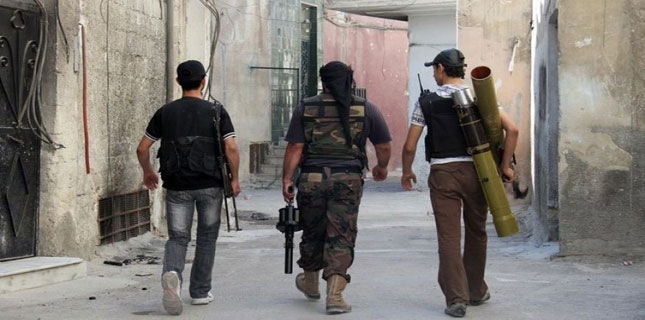 ˈIran Dailyˈ on Thursday wrote that the Takfiri terrorists and the Western media are two edges of the same sword which are portraying a cruel image of Islam. But it is no secrecy that these terrorists never represent Islam and are only used as puppets to mar the image of the religion of peace and mercy, added the English- language paper in its Opinion column.
One the consequences of the atrocities committed by Takfiri terrorist groups in the Middle East in recent years is the rise of Islamophobia which has intensified in the wake of the 9/11 attacks, noted the daily.
Western intelligence agencies have already warned about the return of Muslim militants fighting in Iraq and Syria to their homelands in Europe and North America, posing security threats. They say these extremists citizens could carry out terrorist attacks anytime.
The presence of these radical citizens in Iraq and Syria seems to have been seized as an opportunity by Western media to fan the flame of Islamophobia by highlighting the point that these terrorists are Muslims and seek to establish an 'Islamic State' in the restive region.
These media outlets, by covering the inhumane acts and crimes perpetrated by Takfiri terrorists in the name of Islam, fuel anti-Muslim sentiments and play a key role in promoting Islamophobia which has been triggered by the West.
Takfiri terrorists also help incite hatred against Muslims in the West by posting gruesome videos and photos online depicting graphic scenes like decapitation, mass murder, crucifixion, and execution of people to play their own role in the scenario of Islamophobia.
They not only kill people of different ethnic and religious backgrounds including Shiites, Sunnis, Christians, Yazidis, Arabs and Kurds in Iraq and Syria, but also contribute to stoking Islamophobia in the West, the daily concluded.