Iran
Iran's missile program is not negotiable with anyone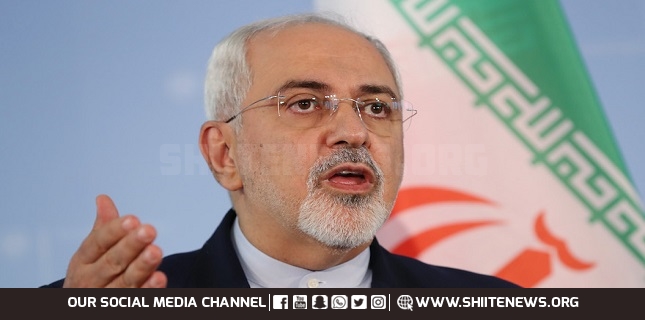 Iran has strongly dismissed a report that the Islamic Republic's missile program could be a topic for negotiation with the United States, emphasizing that its missiles are absolutely and under no condition negotiable with anyone, any country or for any period.
"We categorically reject the AP's characterization of Foreign Minister (Mohammad Javad) Zarif's comments to NBC News that "if the US wants to talk about missiles, it should stop selling weapons, including missiles, to regional states" as meaning that Iran is willing to negotiate on its defensive missile program at some point. Iran's missiles and its missiles are absolutely and under no condition negotiable with anyone or any country, period," Alireza Miryousefi, spokesman for the Iranian mission at the United Nations, wrote on his official Twitter page on Tuesday.
He added, "Surely AP reporters are familiar enough with conversational English to know and understand and are able to contextualize comments on the hypothetical, as well as parrying with words to make a point. Drawing a false conclusion in pursuit of headlines, when what was said in the context was obvious, only leads to a diminution of the standing of the press with the public."
Meanwhile, the spokesman for the Iranian Foreign Ministry described Zarif's remarks during the interview as "accurate, well-thought and pertinent."
Seyyed Abbas Mousavi said the top Iranian diplomat threw the ball into the United States' court, and challenged Washington's arms deals with regional countries.
He said Tehran's and Zarif's stance vis-à-vis the Iranian missile program is clear.
Tehran has time and again asserted that its missile program is for defensive purposes and is not open to any negotiations.
US President Donald Trump administration's apparent tendency to negotiate with the Islamic Republic comes after it unilaterally withdrew from the 2015 nuclear agreement with the P5+1 group of countries – the United States, Britain, France, Russia and China plus Germany.
Spokesman for the Atomic Energy Organization of Iran Behrouz Kamalvandi said on July 15 that it was reducing its commitments to the nuclear deal, which is formally known as the Joint Comprehensive Plan of Action (JCPOA), in order to launch a diplomatic mechanism to save the accord.
"We are taking these steps not out of stubbornness but in order to give a chance to diplomacy," he said.
Kamalvandi underlined that "other participants in the deal should resume compliance."