Bahrain
Bahraini scholars condemn Al Khalifa move against Peaceful protesters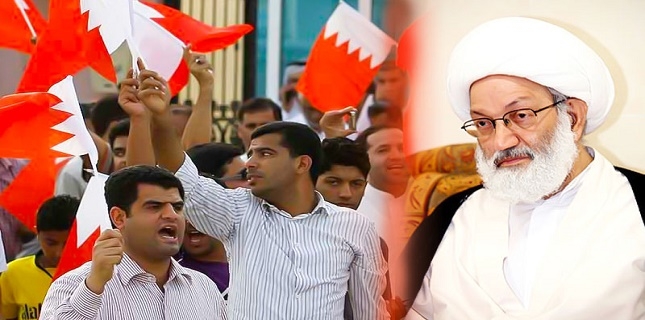 Bahraini scholars in a statement slammed recent court rulings against those supporting top Shia cleric Sheikh Isa Qassim.
According to al-bahrain al-Yawm website, the statement urged the release of all of those detained for backing the senior cleric.
They also called for the trial of the security forces and others involved in a raid on the residence of Sheikh Qassim in Diraz, near Manama, in June 2017 that led to the killing of a number of people.
Bahrain's attorney general charged nearly 170 people last Tuesday with forming with what he called "a terrorist organization".
The Al Khalifa regime seeks to silence the opposition and put its leaders in jail, send them into exile or revoke their citizenship.
On May 21 last year, a Bahraini court convicted Sheikh Qassim of illegal collection of funds and money laundering, and sentenced him to one year in jail suspended for three years. It also ordered him to pay $265,266 in fines in a ruling which sparked widespread demonstrations across the kingdom.
Bahraini authorities stripped the cleric of his citizenship on June 20, 2016. They later dissolved the Islamic Enlightenment Institution founded by Sheikh Qassim as well as the opposition al-Risala Islamic Association.
Anti-regime protesters have held demonstrations in Bahrain regularly since February 2011.
They are demanding that the Al Khalifa dynasty relinquish power and allow a just system representing all Bahrainis to be established.
Manama has gone to great lengths to clamp down on any sign of dissent. On March 14, 2011, troops from Saudi Arabia and the United Arab Emirates were deployed to assist Bahrain in its crackdown.
Scores of people have lost their lives and hundreds of others sustained injuries or got arrested as a result of the crackdown.