Bahrain
Al Khalifa intensifying pressure to curb political movements: Bahraini Activist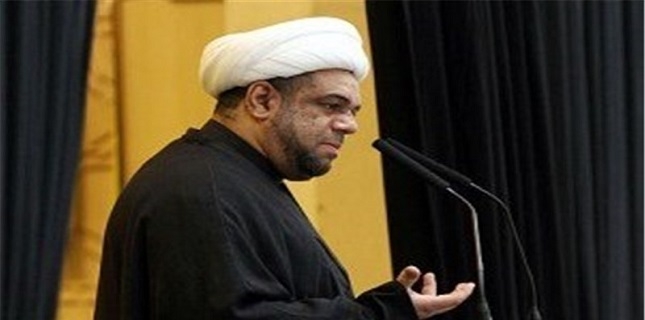 A senior Bahraini political activist said the Manama regime is seeking to hinder social and political movements in the Persian Gulf country by imposing new limitations on religious figures.
The Al Khalifa regime is trying to discourage the people from pursuing their political demands by putting restrictions on religious activities, Sheikh Abdullah al-Daqqaq said.
He also noted that the Manama regime has decided to mount pressure on prominent Bahraini cleric Sheikh Isa Ahmed Qassim in order to discourage him from advocating the people's rights.
By imposing new limitations on the residents of Diraz, the neighborhood where Sheikh Qassim is residing, the regime forces are seeking to frustrate the people and spur the supporters of the prominent cleric to force him to retreat, Daqqaq added, saying that the plot has backfired and the proponents of Sheikh Qassim have become more fervent in defending the cleric.
Bahrain has witnessed a peaceful uprising since February 2011. Protesters initially called for political reforms and a constitutional monarchy. However, the demand later changed to an outright call for the ouster of the Al Khalifa family following its brutal crackdown on popular protests.
Scores of people have been killed in the crackdown and security forces have arrested hundreds. Dozens of demonstrators have also been sentenced to jail terms for attending street protests.
International human rights organizations have repeatedly criticized the Manama regime for its excessive use of force against peaceful protesters.