Bahrain
Ibtisam Al-Saegh Moved to Women's Prison in Deplorable Condition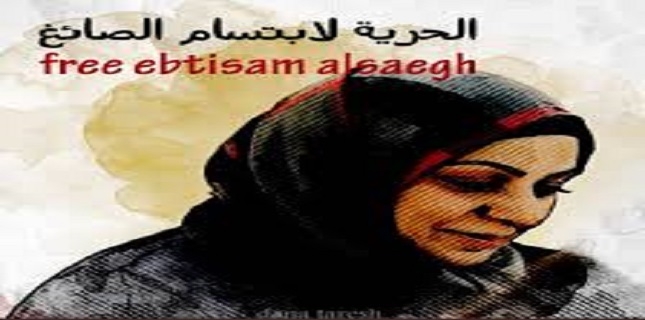 Information reported that detainee Ibtisam Al-Saegh was moved to the women's prison in Isa Town in a deplorable condition.
The account of Bahrain Center for Human Rights (BCHR) President on Twitter, said that Ibtisam was seen at the Isa Town prison in a deplorable condition, showing extreme distress. She was reported to have told one of the detainees "they are killing me, expose them."
Also, the account reported that last night, around 1 am dawn, a group of masked security forces broke into Ibtisam Al-Saegh's house and confiscated all phones.