Bahrain
Protest in Sitra Commemorating Eid Martyr Ali Al-Shaikh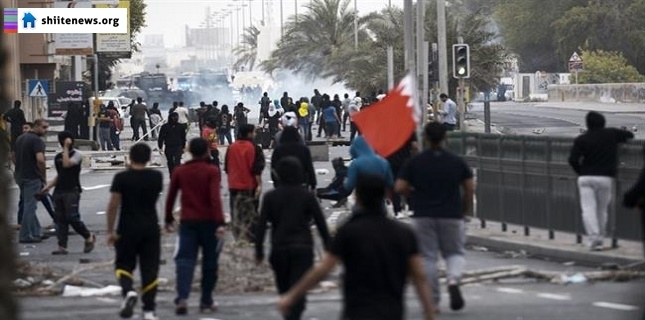 Dozens of people took to the streets in Sitra on the dawn of Monday (June 26, 2017) commemorating the anniversary of the Eid martyr, Ali Al-Shaikh, who was killed by the authorities in 2011.
Protestors condemned the impunity of perpetrators who killed Al-Shaikh 6 years ago, demanding putting them to fair trials.
Demonstrators also held slogans demanding to put an end to Al Khalifa monopoly over power and release all the political prisoners.
The authorities killed child Ali Al-Shaikh on the morning of Al-Fitr Eid on (August 31, 2011) while going out to perform the Eid prayer.