Bahrain
Rights groups urge F1 to cancel race in Bahrain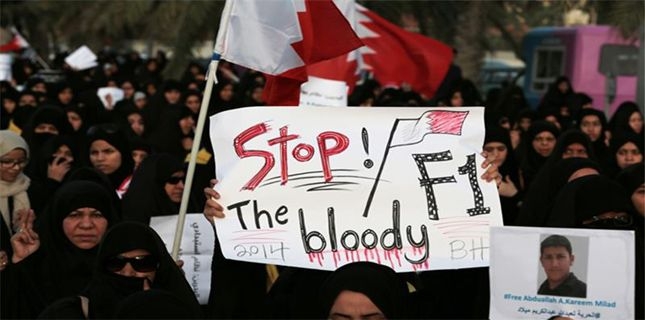 The Persian Gulf Center for Human Rights, Bahrain Institute for Rights and Democracy, Article 19 and Americans for Democracy and Human Rights in Bahrain made the request in a letter sent to Formula One chairman Chase Carey and two managing directors Sean Bratches and Ross Brawn on Thursday.
"Concerted and visible action is now required from Formula One, consistent with its commitment to human rights," the letter read. "We call on you to suspend this year's race in view of the alarming situation in the country."
Formula One would "become complicit" in rights violations in Bahrain if the race was not cancelled, the letter added.
Bahrain Grand Prix is a Formula One motor race that has been held since 2004, with the exception of 2011, when the popular uprising began in the Persian Gulf country.
Bahraini activist Zainab al-Khawaja told reporters that the race raised the question, "Does the world care about what's happening in Bahrain?"
"It (Formula One) is a message sent to the people of Bahrain that the world does not care. The government uses this event to whitewash and give a different picture of what's happening in the country," she said.
"While people are suffering every day, they want people on the outside to be seeing this race…and not all the images of people who are dying and being tortured," she added.
Over the past few years, Bahrain has stepped up its suppression of activists and those critical of the regime's conduct.
Anti-regime protesters have been held on an almost daily basis across Bahrain since 2011.