Bahrain
Bahrainis rally to support slain Saudi cleric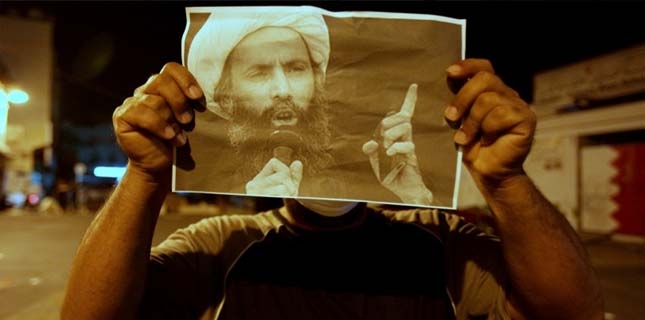 People have staged separate demonstrations in Bahrain to voice their continued support for the cause championed by Sheikh Nimr Baqir al-Nimr, a Saudi Shia cleric who was executed by Saudi Arabian authorities one year ago.
On Monday, demonstrators took to the streets in the northern village of al-Musalla on the western outskirts of the capital, Manama, carrying pictures of the religious figure, who was an outspoken critic of the Riyadh regime's policies.
They voiced their outrage at the execution and emphasized that will not let his honor be trampled upon.
A similar rally was also staged on Sitra Island, situated five kilometers south of the capital, where protesters clashed with regime forces. The troops fired tear gas canisters in return to disperse the protesting crowd. There were no reports of arrests or injuries though.
Sheikh Nimr had been arrested in 2012 in the Qatif region of Saudi Arabia's Shia-majority Eastern Province, which was the scene of peaceful anti-regime demonstrations at the time. He was charged with instigating unrest and undermining Saudi Arabia's security. He rejected the charges as baseless and unfounded but was convicted in sham trials and executed.