Bahrain
Al Khalifah regime forces arrest 32 Shiite people in 24 hours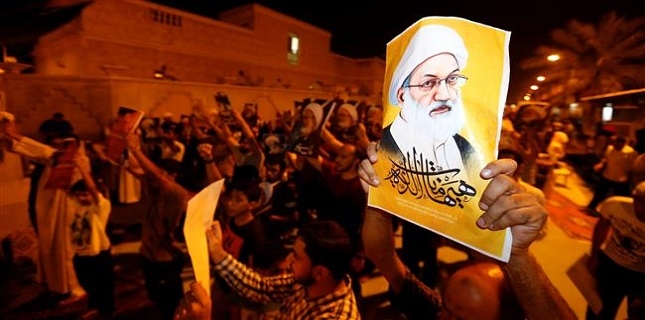 Bahraini forces have reportedly arrested at least 32 people during separate raids on a number of houses across the kingdom in the past 24 hours as the ruling Al Khalifah regime intensities its heavy-handed crackdown on political dissidents.
Bahraini troops stormed Sitra Island, located five kilometers south of the capital, Manama, broke into some 50 homes and violently searched them, causing excessive property damage before detaining 21 young men, Arabic-language Lualua television reported.
Elsewhere in the village of Buri, located about 13 kilometers southwest of Manama, Bahraini forces raided a number of houses and ransacked them. They later arrested a total of 11 youths.
Local sources noted that the incidents took place as regime soldiers did not have a search or arrest warrant with them.
On Tuesday, Enas Oun, the head of the Monitoring and Documentation Department at the Bahrain Center for Human Rights, said Bahraini courts issued prison sentences against 15 citizens last week, and sentenced them to a total of 140 years in jail.
She added that three of the defendants were sentenced to life in prison.
Oun further noted that 24 peaceful rallies were staged in 17 regions across Bahrain over the past week; and three of the demonstrations were ruthlessly suppressed by regime forces.
The human rights activist's remarks came on the same day that Bahraini forces attacked a group of anti-regime protesters in the village of Eker, and fired tear gas canisters to disperse the crowd.
Thousands of anti-regime protesters have held numerous demonstrations in Bahrain on an almost daily basis ever since a popular uprising began in the kingdom on February 14, 2011.
They are demanding that the Al Khalifah dynasty relinquish power and a just system representing all Bahrainis be established.
Manama has spared no effort to clamp down on the dissent and rights activists. Scores of people have lost their lives and hundreds of others sustained injuries or got arrested as a result of Al Khalifah regime's crackdown on anti-regime activists.