Bahrain
Amnesty blasts Bahraini court's decision to uphold al-Wefaq ban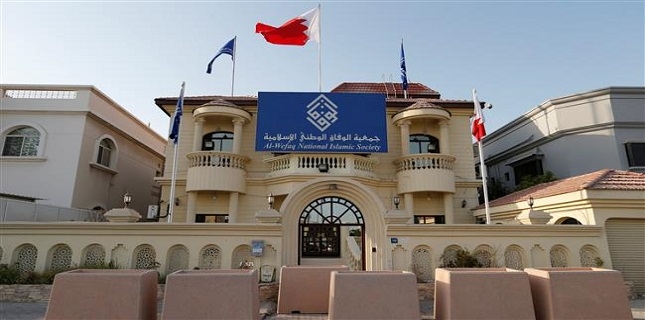 Leading human rights group Amnesty International has strongly denounced a decision by a Bahraini court to uphold a ban on the country's main Shia opposition group al-Wefaq.
Philip Luther, Amnesty International's research and advocacy director, said on Thursday that, "The decision to uphold the dissolution of al-Wefaq is a flagrant attack on freedom of expression and association and a brazen attempt to suppress criticism of the government in Bahrain."
Luther said that authorities in the Persian Gulf country have failed to present any evidence that al-Wefaq was anything more than a peaceful opposition movement, "which has been seeking reform in the country in the face of increasing government repression."
He also criticized Manama for having no institutions that can probe government decisions.
"In the absence of independent institutions to scrutinize the government and hold the authorities to account, peaceful opposition movements are particularly important. Silencing critical voices encourages further human rights violations and abuse of power."
In June, a Bahraini lower court ordered the closure of al-Wefaq National Islamic Society's offices. One month later, the court ordered the dissolution of the group over alleged accusations of "harboring terrorism," inciting violence and encouraging protests. It further ruled that al-Wefaq's funds be seized by the Manama regime.
The move sparked criticism from the United Nations and rights groups.
Back in May, a court increased from four to nine years the prison term for Sheikh Ali Salman, al-Wefaq's secretary general. The cleric had been arrested in December 2014 on charges of attempting to overthrow the Bahraini regime and collaborating with foreign powers, allegations rejected by Salman.
Salman said he was kept in interview rooms for 26 hours without sleep and ordered to remove his religious attire with authorities seeking to "insult and intimidate" him.
Several rights groups have frequently censured Bahrain for rampant human rights abuses against opposition activists and anti-regime demonstrators.
Scores of people have been killed and hundreds of others wounded or detained amid Manama's ongoing crackdown on dissent and widespread discrimination against the country's Shia majority since February 2011.