Bahrain
Bahrainis hold rally to voice solidarity with political prisoners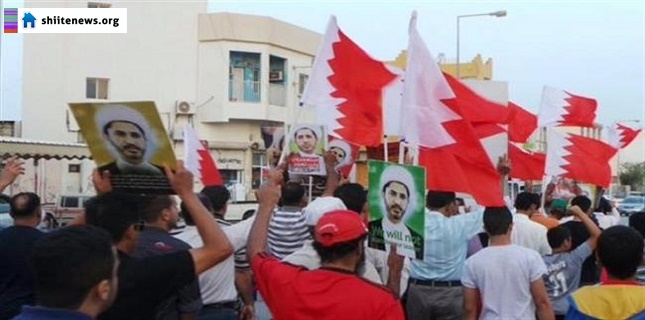 People in Bahrain have once again staged demonstrations in solidarity with the political detainees and jailed activists in the Persian Gulf country.
The protesters took to the streets in several villages on the island of Sitra, located south the capital, Manama, on Monday evening, calling for the release of political prisoners.
However, the protests turned violent when Bahraini forces attacked the gatherings and fired tear gas to disperse the participants.
Anti-regime protests gain momentum in the lunar month of Muharram, the 10th day of which marks the anniversary of the martyrdom of Imam Hussein, the third Shia Imam.
Reports coming out of Bahrain say Bahraini regime forces have taken down the flags and banners raised by Shia mourners in several parts of the country as they prepare for Muharram rituals, which will begin on October 15.
Since mid-February 2011, thousands of anti-regime protesters have held numerous demonstrations on the streets of Bahrain, calling for the Al Khalifa family to relinquish power.
Bahraini regime forces, backed by Saudi troops, have cracked down on the protesters, killing scores of them. A large number of Bahraini activists are also languishing behind bars.