Bahrain
Bahrain rights situation deteriorating: Opposition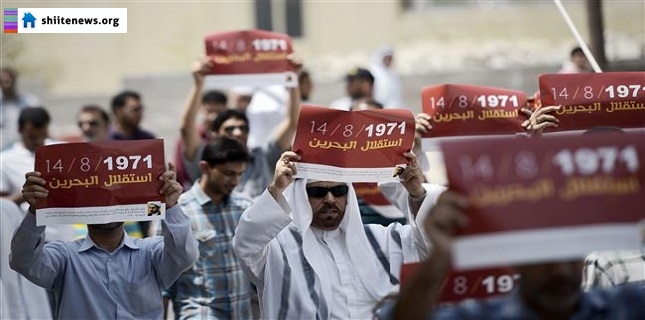 Bahrain's opposition says the human rights situation in the Persian Gulf monarchy is worsening as the Al Khalifa regime continues to target opposition activists.
"The political opposition as well as political activism are [sic] subjected to wide targeting, tightening and unprecedented security pursuit," Bahrain's main opposition movement, al-Wefaq National Islamic Society, said in a statement posted on its website on Wednesday.
Highlighting the detention of several senior opposition figures including al-Wefaq's Secretary General, Sheikh Ali Salman, and Ibrahim Shareef, the former secretary general of the National Democratic Action Society (Waad) days after his release from prison, the statement said these detentions draw "the real picture of the unjust targeting of political activism in Bahrain."
"Today, peaceful protests continue to be banned in Bahrain. Citizens cannot express their views and cannot peacefully protest even inside villages," the opposition said, adding that the authorities refuse to receive notices of protests from organizers.
According to the statement, documented cases of human right abuses in the current year show that at least 426 citizens have so far been subject to mistreatment, while more than 600 people have sustained injuries due to security forces' use of force.
More than 1,272 houses across Bahrain have been raided and the number of arrests made in the country since the beginning of 2015 has crossed 1,370.
Bahrain has been witnessing almost daily protests against the Al Khalifa dynasty since early 2011, when an uprising began in the kingdom. Since then, thousands of protesters have held numerous rallies in the streets of Bahrain, calling for the Al Khalifa royal family to relinquish power.
The Manama regime has been severely criticized by human rights groups for its harsh crackdown on anti-government protesters, which has claimed the lives of scores of people so far.