Bahrain
Al Wefaq: Bahrain needs courageous national decisions taken by all for the benefit of the homeland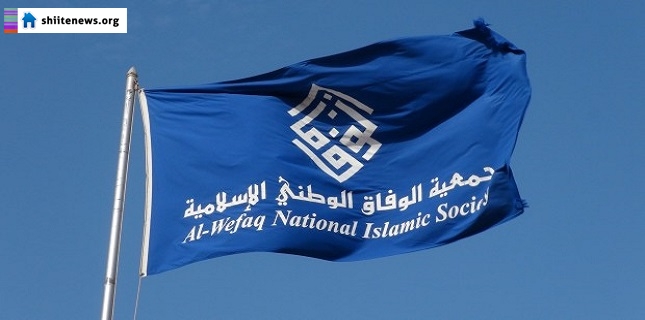 Al Wefaq National Islamic Society stresses that Bahrain needs courageous national decisions taken by all for the benefit of the homeland and its people based on consensus, construction, inclusive reform. This needs to be achieved along with strengthening and protection of national society through a clear and inclusive program.
The wide challenges and threats facing the country must be seen as a serious motive to transit to a new phase of agreements.
Al Wefaq will stick to dialogue as the only way out of the crisis. We have emphasized on international calls for dialogue, most recently, by the United States' embassy in Bahrain. This was preceded by calls made by the United Nations, the Office of the High Commissioner for Human Rights, a number of European Union states and some regional and Arab states.
Al Wefaq, along with the national parties and personalities, will always put forth Bahrain's political, economic, social and security benefits.
The Nonviolence Principles Declaration and the Anti-Hatred Declaration represent an essential base for Al Wefaq. We are calling for national legislations and policies to go in line with international commitments and standards. We emphasize the Principles of Camp David and the Ribat Action Plan which ensures freedoms and equal rights and refuses hate and incitement.
We are openly supporting all calls for national reconciliation through a comprehensive and inclusive political process to save the situation in Bahrain.
The various opportunities that represent a true opening to a new phase must not be wasted. At the same time, the doors must be closed in the face of anything that harms the country and delays reform. Al Wefaq believes that the incitement practiced by the media represents a real threat to national interest. The halt of such rhetoric can pave the way for national reconciliation and potential resolutions.
It is most crucial to avoid going in the direction of violence for its destructive consequences on Bahrain. The only way forward is to build confidence bridges and engage in dialogue. These principles represent a vital national need.