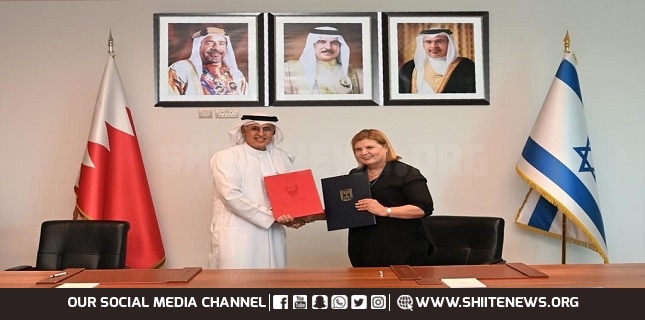 Israel and Bahrain have begun negotiating a free trade agreement, Israel's Economy Ministry said on Tuesday.
Israel normalised diplomatic relations with Bahrain and its Gulf neighbour the United Arab Emirates (UAE) two years ago under U.S. sponsorship.
While economic ties with the UAE has since taken off, Israel's trade with Bahrain has lagged far behind.
In May, Israel forged a free trade deal with the UAE, its first with an Arab country, that officials estimate will increase trade from $1.2 billion to $10 billion in a 5-year time period.
Israel-Bahrain trade in 2021 totalled just $7.5 million.
Economy Minister Orna Barbivai met her Bahraini counterpart in Manama on Monday to kick off the negotiations, her office said.
"A free trade agreement with Bahrain as part of strengthening broader regional cooperation will strengthen economic relations between the countries, increase the scope of investments, remove trade barriers and create opportunities for entrepreneurs and companies in Israel and Bahrain,"