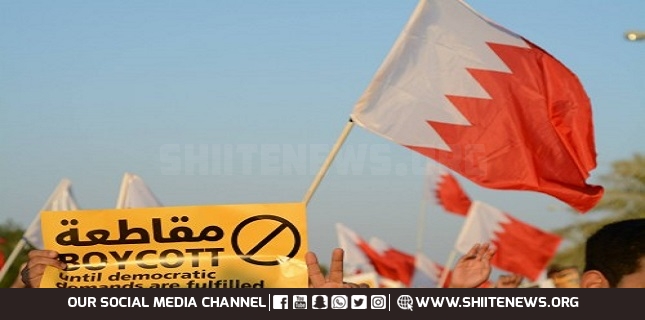 A group of Bahraini figures have issued a statement calling for the boycott of parliamentary elections scheduled for the 12th of November.
In a statement, religious and academic figures said previous legislative roles were "nominal, as none have been able to provide citizens with the ability to exercise their full and genuine political right."
"Over the past twenty years, the role of this institution has been made a tool used by the ruling family against the people," the statement said, highlighting the"codifation of the regime's financial and tax policies, protection of corruption and corrupt people, and adoption of its repressive policies to reach normalization with the Zionist occupation."
The statement deemed the elections an act counterfeiting the popular will, urging citizens to "preserve their unity by boycotting the sham elections," stressing on "continuing the struggle for rights by peaceful means."
The signatories included member of the National Council in 1973, Dr. Abdulhadi Khalaf, former Al-Wefaq MP, Dr. Jalal Fairooz, and Secretary General of the Bahrain Freedom Movement, Dr. Saeed al-Shehabii. Among the religious scholars who signed the statement were: deputy secretary general of Bahrain's Islamic Action Society, Sheikh Abdullah Saleh and Head of the Bahraini Hawza in the holy city of Qom, Sheikh Abdullah Al-Daqaq.