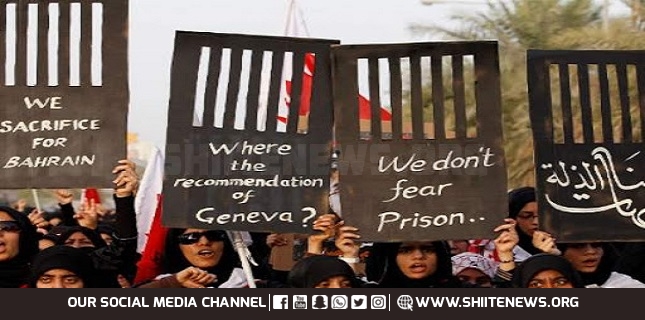 A group of Bahrainis gathered in support of the political prisoners in the prisons of the Al-Khalifa regime and stressed their immediate release.
Euronews published footage of Bahrainis marching and gathering in support of political prisoners.
Hundreds of Bahrainis have taken to the streets in recent weeks at the request of Sheikh Issa Qassem, the leader of the Bahraini Islamic Movement, in support of political prisoners and their families, and have criticized the Al-Khalifa regime's treatment towards prisoners, especially in the wake of the coronavirus outbreak.