Bahrain
Bahrain Hosts Israel's Spy Chief to Discuss Intelligence Cooperation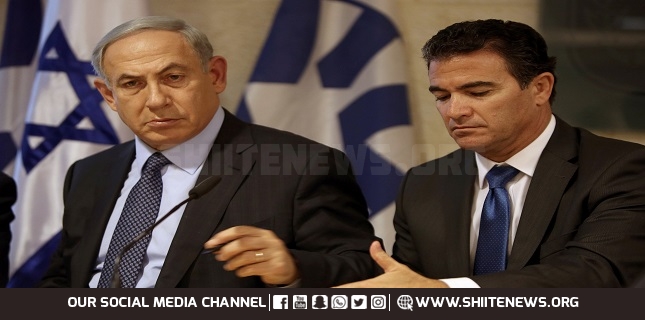 Following its recent step to normalize relations with Israel through a US-brokered deal, the ruling regime in Bahrain has defied calls from the Muslim world to correct its mistake, hosting the head of Israel's spy agency Mossad to discuss intelligence "cooperation."
According to Bahrain's state media on Thursday, the meeting between Yossi Cohen and Bahraini officials took place on Wednesday.
His stay featured talks over "topics of mutual interest" as well as "cooperation between" the two sides, the official Bahrain News Agency (BNA) reported.
"They stressed the importance…of the role the [normalization deal] will play in significantly contributing to promoting stability and peace in the region," the BNA added.
During the summer, the United States mediated normalization of relations between Israel and the Persian Gulf states of Bahrain and the United Arab Emirates. On September 15, the Arab states' foreign ministers and Israeli Prime Minister Benjamin Netanyahu attended a White House ceremony to officially sign deals enabling full normalization of their relations in the presence of US President Donald Trump, who also signed his blessing into the agreements.
Trump has also announced the prospect of more such agreements between Israel and regional Arab states, apparently including Saudi Arabia, without whose approval — as Manama and Abu Dhabi's stronger ally — the recent two deals would not have seen the light of day.
All Palestinian factions have, however, unanimously denounced the agreements as sheer betrayal of their cause of liberation from Israeli occupation and aggression.
Elsewhere throughout the region and the world, the Arab community has risen in vociferous protest, warning that the non-elected Arab rulers did not represent the world's millions-strong Arab population.
Yemen's Ansarullah, which is defending its nation against an ongoing Saudi-led invasion that is also partaken by Bahrain and the UAE, and Lebanon's Hezbollah resistance movement that has defended its country against several Israeli wars, have been leading the outcry of protest against the Arab détente in chorus with the Palestinians.