Bahrain
Bahraini Activist: Rulers signing deals with Israel not representing people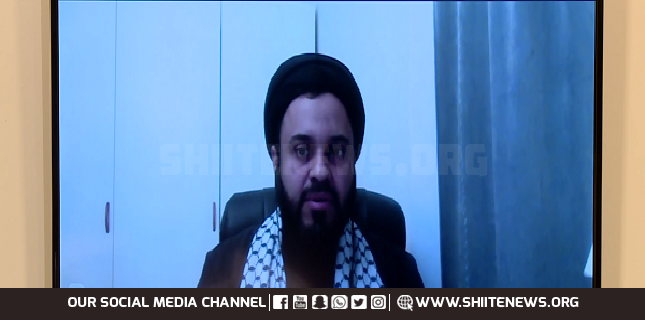 In an interview, Sayyid Abbas Shubar al-Mousawi said implementing the normalization deals may be possible superficially but there will be no concessions on the part of nations, especially the Bahraini nation.
He said the people of Bahrain have always been supporters of the cause of Palestine and have also offered martyrs to this cause during the past Intifadas (Palestinian uprisings).
Such a nation, therefore, is not going to budge in the case of the issue of Palestine, he said. "Thus, I don't think this normalization of ties can succeed on a large scale."
The cleric underlined that Muslim nations must support Palestine and Palestinians must also unite so that they can regain their rights.
The nations of the region should use all means to voice their opposition to normalization bids, he said, adding that they should convey this message to other nations either via social networks or by holding rallies or in other ways.
Noting that the Arab countries have long been maintaining ties with the Zionist regime, the activist said the US-backed deals have been announced now in a bid to help US President Donald Trump in his reelection campaign.
Elsewhere in his remarks, al-Mousawi slammed the Arab League for neglecting the issue of Palestine and instead fomenting Iranophobia.
Earlier this month, Trump hosted a ceremony at the White House to sign agreements aiming to formalize ties between the UAE, Bahrain and the occupying regime of Israel.
The deals were signed between Emirati and Bahraini Foreign Ministers, Sheikh Abdullah bin Zayed Al Nahyan and Abdullatif bin Rashid Al Zayani, and Israel's prime minister Benjamin Netanyahu, with the US president also inking his blessing to the controversial accords.
Abu Dhabi and Manama signed the US-brokered deals after going back on their long-held assertions that they would normalize ties with the occupying regime only after Palestinians' grievances were addressed and an independent Palestinian state was established with the holy city of Jerusalem al-Quds as its capital.