Bahrain
Bahrain: People demonstrate against Al-Khalifa agreement with Israel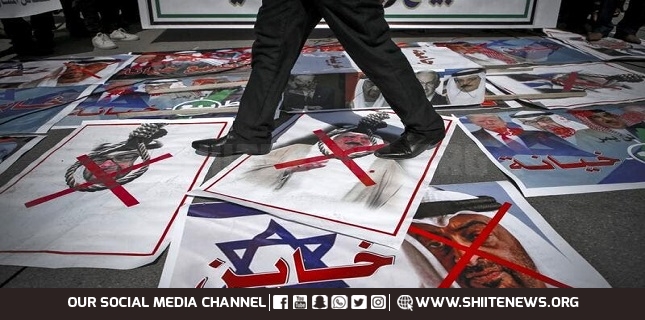 People all over Bahrain protested against the compromise between the rulers of the country and Israeli regime.
Bahraini protesters took to the streets after Friday prayers, holding Bahraini and Palestinian flags, chanting "Compromise, the settlement is treason."
Hundreds of Bahrainis also marched on Thursday night to protest the normalization of relations with Israel, despite the presence of security forces in various parts of the country.
The United Arab Emirates and Bahrain signed a settlement agreement with Israel in Washington on Tuesday night (September 15th) in the presence of US President Donald Trump.
Bahraini, Emirati people and groups condemned the agreement between Abu Dhabi, Manama with the Zionist regime, calling September 15 a black day in the Arab world calendar.