Bahrain
Al-Wefaq: The Priority at this Stage is to Face Coronavirus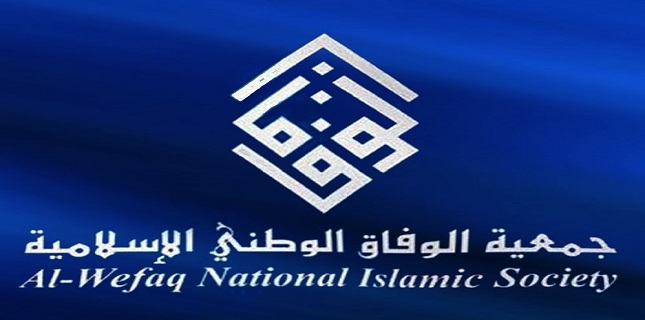 The Al-Wefaq National Islamic Society said in a statement it issued on Saturday (May 9, 2020) "the priority today is to confront this pandemic, unite and direct efforts towards facing it and maintaining the safety and health of our people and taking care of their affairs."
"Due to what the world is going through in facing the biggest pandemic of our time, COVID-19 – which has swept the world, claimed hundreds of thousands of lives and disrupted most aspects of life – and as a result of our religious, humanitarian and national duties, we confirm that the priority today is to confront this pandemic, unite and direct efforts towards facing it and maintaining the safety and health of our people and taking care of their affairs."
Al-Wefaq commended the national efforts at all levels and sectors, and noted that the success of completing these efforts requires more cooperation, solidarity and continuation of hard work at the organizational, medical, humanitarian, health, social, charitable and moral levels.
"We affirm that facing COVID-19 and taking care of the conditions related to the safety and affairs of citizens and residents is at the top of our priorities today, and we put all our potentials for this purpose."
"We call on our people to feel the pain and needs of everyone and provide all available energies in the service of the staffs working in various fields," the society further stated.
It went on to say "Once again, we call upon everyone to abide by the instructions and directives issued by the competent authorities with regard to besieging the COVID-19 pandemic and its rapid repercussions."
Al-Wefaq stressed that the people of Bahrain, in their different positions, are capable of giving more, creating alternatives and providing the best in terms of dealing with the developments of the pandemic and the post-pandemic stage so that Bahrainis can remain in an advanced health, living and humanitarian situation.
It noted that all Bahrainis have worked hard and are ready to work hand in hand in every location that requires them to give, support, assist, show solidarity, and cooperate for the sake of the country and its people and residents.