Bahrain
Wefaq leader slams Bahrain for arrests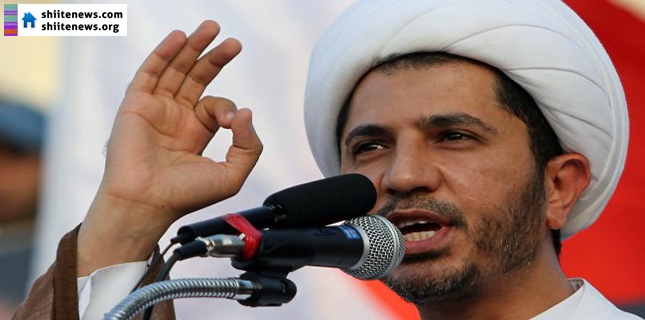 The leader of Bahrain's main opposition party has slammed the ruling Al Khalifa regime over the arrest of political figures in the country.
According to Press TV, in a statement posted on Twitter, Al-Wefaq Secretary General Ali Salman said that as long as political leaders are behind bars, any election would be meaningless.
He also condemned the Manama regime for prosecuting and torturing political leaders and said authorities are practically engaged in obvious acts of repression.
Salman called on the Bahraini people to keep holding demonstrations until their rights are recognized and their demands are met.
Bahrain has been the scene of protests since mid-February 2011. Thousands of pro-democracy protesters have held numerous demonstrations in the streets of the country, calling for the Al Khalifa royal family to relinquish power.
Meanwhile over 100 human rights organizations have urged the Bahraini regime to release prominent human rights activist Nabeel Rajab.